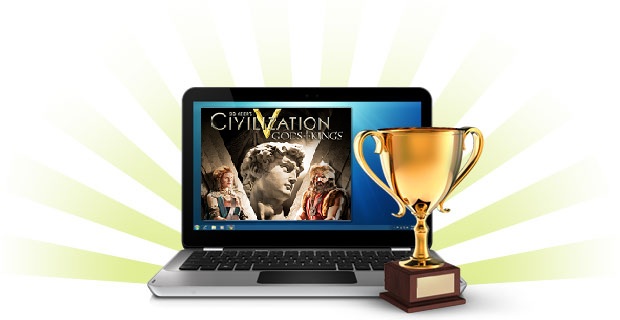 Write the best review of Civilization V: Gods & Kings here on Apolyton and we'll pay your copy of Gods and Kings!
To participate in this contest just post your review of Gods & Kings in
the contest forum
.
The review that receives the highest number of 'thanks' responses from the Apolyton memberbase wins the contest.
All entries will be reviewed by the Apolyton Staff first. Serious entries will be displayed in this forum.
Everybody is free to comment to the competitors, ask questions and discuss the reviews.
Only 'thanks' responses awarded to the actual review post will be counted.
Every Apolyton member can award 1 'thanks' per day. This 'thanks' option can be awarded by clicking the 'thanks' link under the post/review.
The contest ends July 11th 22:00 GMT.
Apolyton Staff will not discuss the results of the contest.
The prize will be awarded in the form $25.19, the price of Gods & Kings on
dlgamer.com