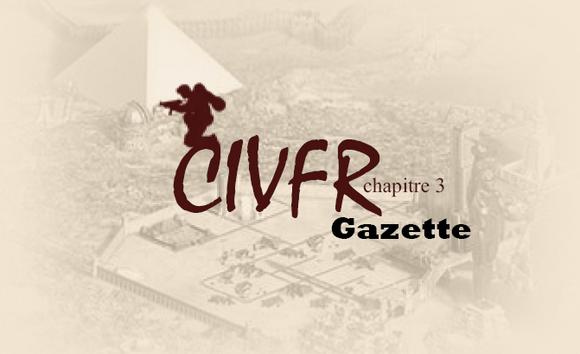 The French community is doing a very fine piece of civ fan journalism + entertainment + game analysis named "La Gazette CivFR". It is published at the beginning of each month, currently in its third issue.

If you speak French and play Civ - definitely check it out!

Click here to download the .pdf of the third issue of "La Gazette CivFR" directly from CivFR.