Repost of my AAR on WPC and PDS forums:
So my first post release game without my wife has just started!
Settings are as follows: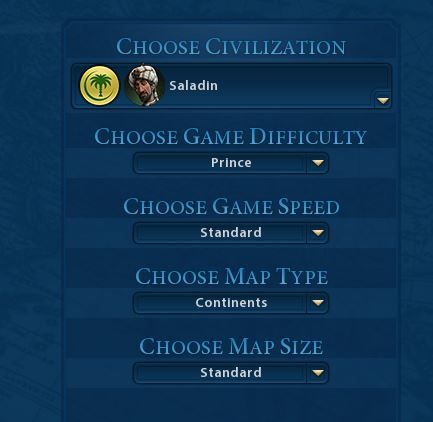 Playing as Arabia, I get these bonuses:
I will probably go for a science win for this one.
The starting position is as follows:
First build, slinger.
First tech, animal husbandry.