Blitzkrieg - Awakening the Giant!
As some of you might know, I've been working on a ww2 scenario for some time now. After several tweaks the final playtest version is now ready, thanks to all the responds I got on the SL forum. I need some volunteers for this one
I can promise some classical ww2 dog fighting for all civs

Please join for this spectacular PBEM game

I don't know how spectacular it will be, but you will be able to judge for your self.

The title screen: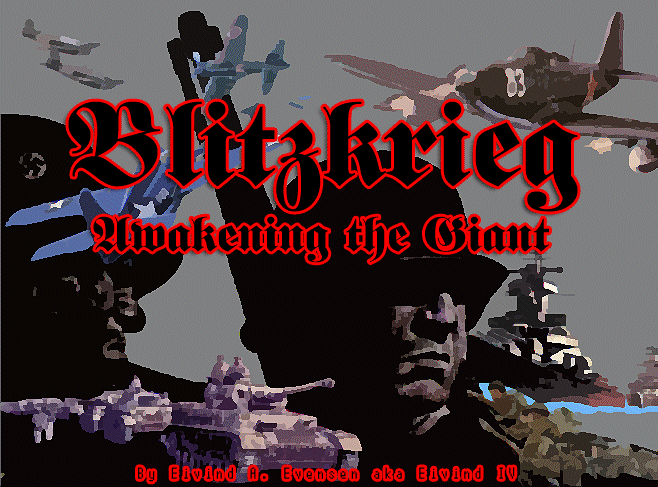 The civs are - in playing order:
Imperial Japan
(Stalin II)
Axis
(EmuGod)
USA
(Academia)
British Commonwealth
(FiGu)
Nationalist China
Soviet Union
(jim panse)
(+Neutral civ - non playable)
(+Vichy-France as barbarians)
It starts in June 1941 with the invasion of the Soviet Union. The scenario is specially designed for multiplayer games.
The world: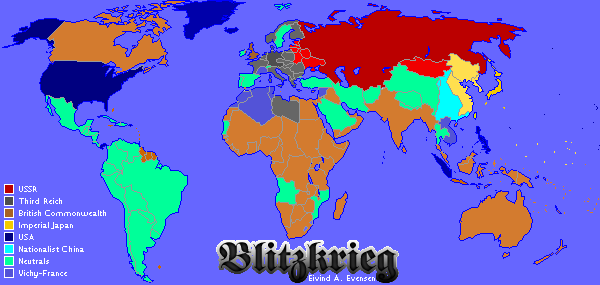 AND THE FILES:
Main files
Sounds 1
Sounds 2
Sounds 3
First one to claim the civ, gets it!